21 Jan . 2022
"Chinese New Year Holidays Notice''
Please be informed that our company will be closed from 26th, Jan, 2022 to 7th, Feb, 2022 for Lunar New Year holiday. Normal business will resume on 8th Feb, 2022.
During the holiday, you are free to place order and send RFQ, All the order s will be processed and delivery after 8th Feb, 2022. Your any inquiry will be replied soon.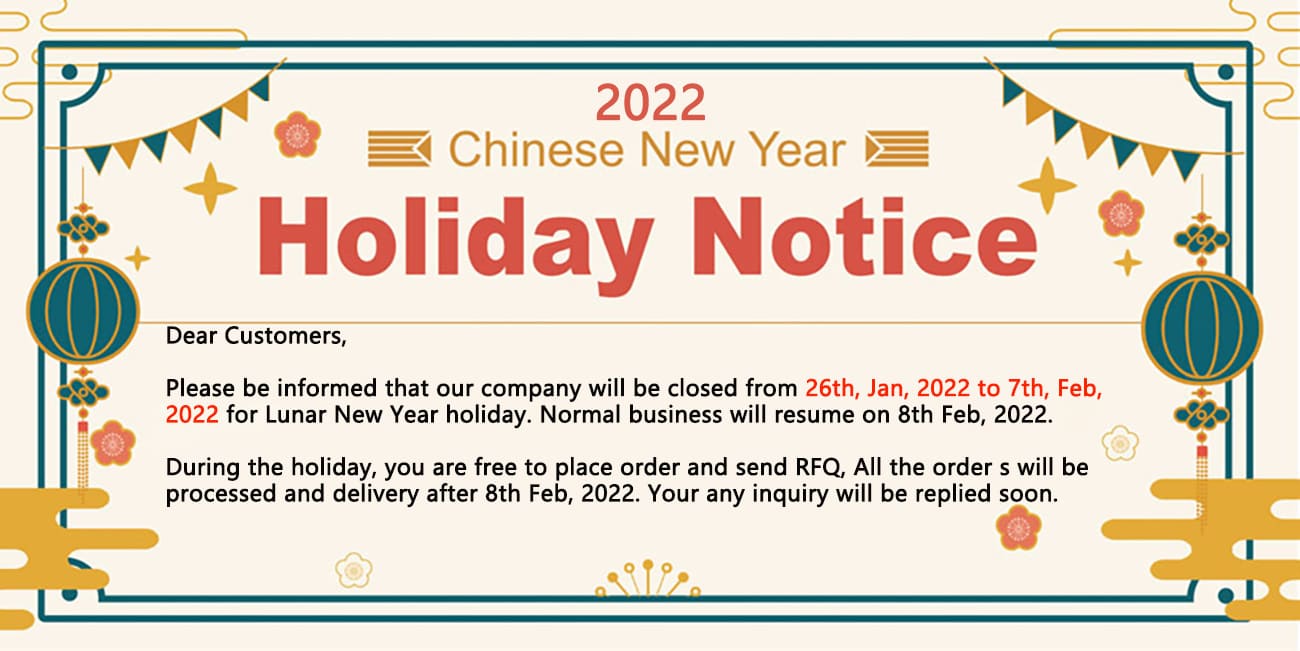 In a bid to prevent transmission and control the pandemic, our government encourages companies to make flexible arrangements for the holiday and guide employees to spend the vacation in their workplace. In response to the call of the government, some of us decide to stick to our post. If you have any further inquiry, questions or concerns, please contact us at Email: miki@bingopipes.com Mobile: +86 155 155 96408(Wechat WhatsApp) and we will get back to you as soon as possible.
On the other hand, The pandemic has brought the biggest disruption since the start of container shipping 65 years ago. And the shipping crisis is getting worse as cargo demand far exceeds available capacity. We suggest planning your business purchases ahead for extra-long ship times.
Thank you for your understanding and support. We wish you the very best for the New Year!