30 Apr . 2021
In recent years, the use of HDPE pipes has become more and more widespread, and the advantages of PE pipes in the use of replacement steel pipes have become more and more obvious. However, the pressure of steel pipes is generally relatively high, and the largest pressure rating of PE pipes in the market is PN16, which is the disadvantage of PE pipes in the use of high pressure grade pipes. Especially in pressure sewage pipelines, PE pipes are more corrosion resistant than steel pipes, and material costs and construction costs are also more advantageous than steel pipes. Therefore, more and more customers choose HDPE pipes in pressure sewage applications.
This is a sewage pipeline in the mining area. The PN25 carbon steel pipe was first used. However, after a long period of corrosion, leakage has become a serious problem. But considering the cost, the customer chose to repair it first. After many times repairs, It cannot solve the problem of multiple leaks ultimately. Since the service life of the steel pipe has expired, the high maintenance cost, and the environmental pollution caused by the leakage are becoming more and more serious. The mining area will be suspended by the government any time due to environmental pollution. It will lead to more serious losses. Considering its cost and ultimate benefits, the customer decided to replace the steel pipe with HDPE pipes. However, because the diameter of OD500 and the pressure rating of PN25 are relatively large and high, this is a big challenge for the production of PE pipes. After consulting the local and many foreign manufacturers, the customer did not find a manufacturer who could produce it. After research and technical discussions again and again, we decided to have a try for the customer. Finally, after our continuous efforts, we finally overcome production difficulties of producing the HDPE pipes of OD500, PN25, and successfully solved the problems for customers.
HDPE pipes can be connected by butt fusion welding connection. However, it is a pressured sewage pipeline, it is necessary to use flanges(HDPE stub end and backing rings ANSI B 16.5 Class 300)to connect valves or water pumps and other sewage facilities. Therefore, the pressure level PN25 of stub end is another big problem. A specially processed stub end by the CNC machine successfully solved this problem.
We are really appreciated for our customer's trust and the unremitting efforts of our engineers. We help customers solve their problems successfully. The most important is that we have also made major breakthroughs in the production and application of high-pressure HDPE pipe and fittings.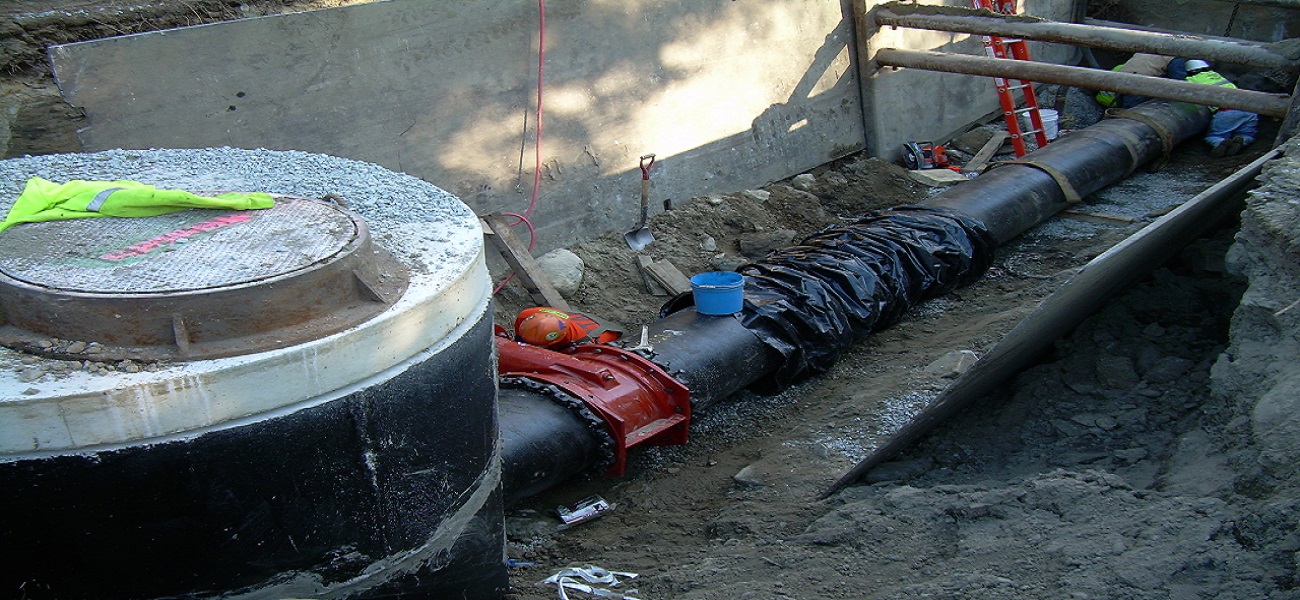 If you have any requirements for high pressure rate HDPE pipe and fittings, please contact us for more information, we will provide the workable solutions as soon as possible.